Extending the ULEZ zone in London may have been a key factor in the Conservative win in Uxbridge. It was soon followed by the Prime Minister announcing changes to the UK's climate plan.
As expected, all this generated much heat, if little or no light, among the commentariat. On one side, the changes were welcomed; some saying that they still do not go far enough and that the UK should not 'impoverish' itself in trying to reach net zero unreasonably quickly. On the other were predictions that the sky was about to fall in and the apocalypse had been brought closer.
Neither of these extremes should be taken seriously. As our October Chart of the Month shows, the UK has made more progress than many other countries in reducing its per capita CO2 emissions since 1995. As the chart below also shows, the UK has been one of the most advanced in reducing the carbon intensity of its economy – comparable to France with its high proportion of nuclear power generation.
Much of this is, of course, due to the fact that the UK has de-industrialised and shifted to a service economy faster than others. But climate policy has also played an important role…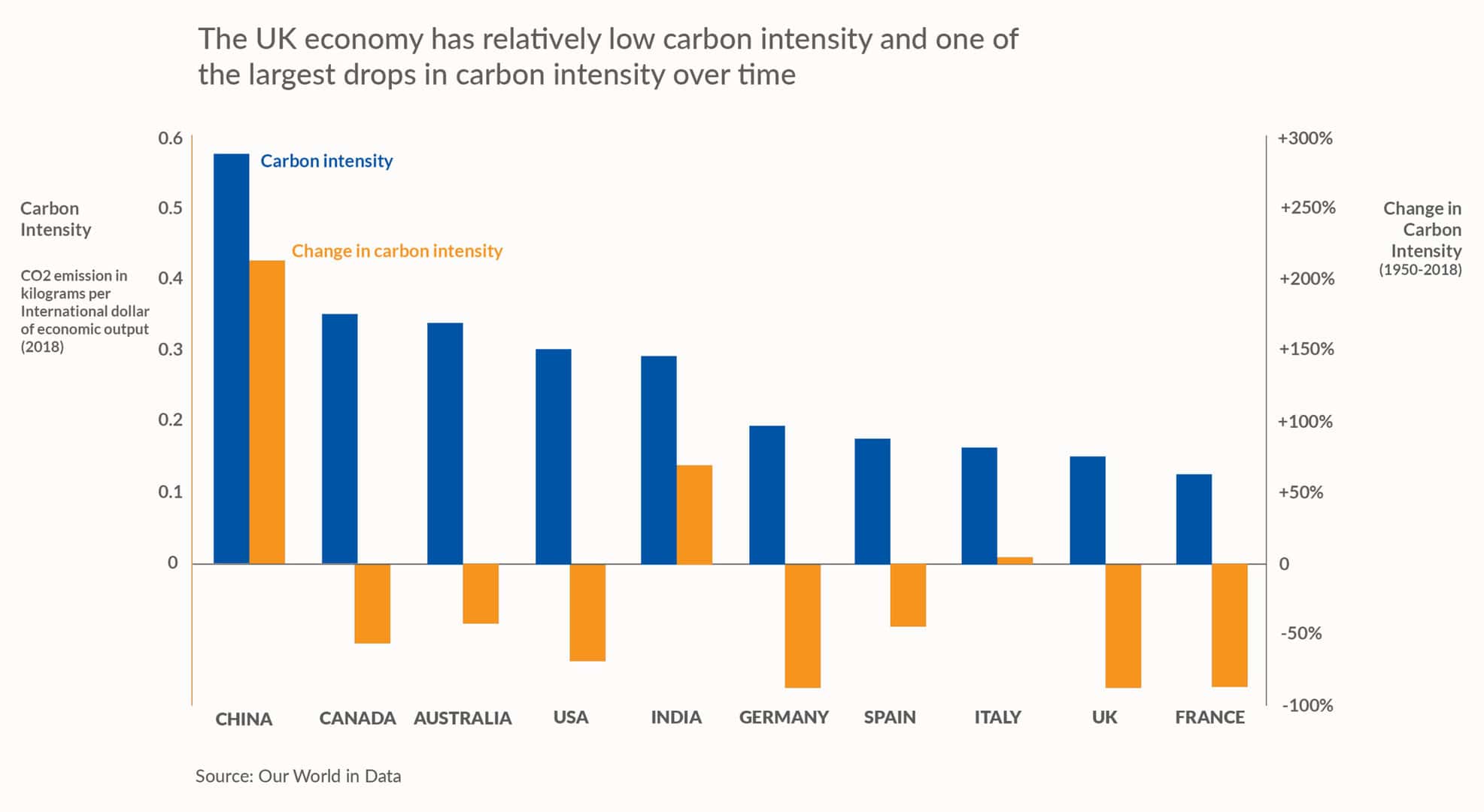 The PM is right to point out that we are reaching an inflection point in climate mitigation policies. Much low hanging fruit has been picked.
We are now at a point where citizens are being asked to make tangible short-term sacrifices for long-term climate gain. We all know how difficult that is. It would be tragic if policy initiatives were to turn the public against further climate action.
Climate activists should not be stuck in their bubble and ignore the potential backlash against climate policies if they go too far too fast (see figure below). Recent elections in Germany and Switzerland have seen the rise of right wing parties largely at the expense of green parties. Pretending that the risks of a backlash do not exist is foolish and self-defeating.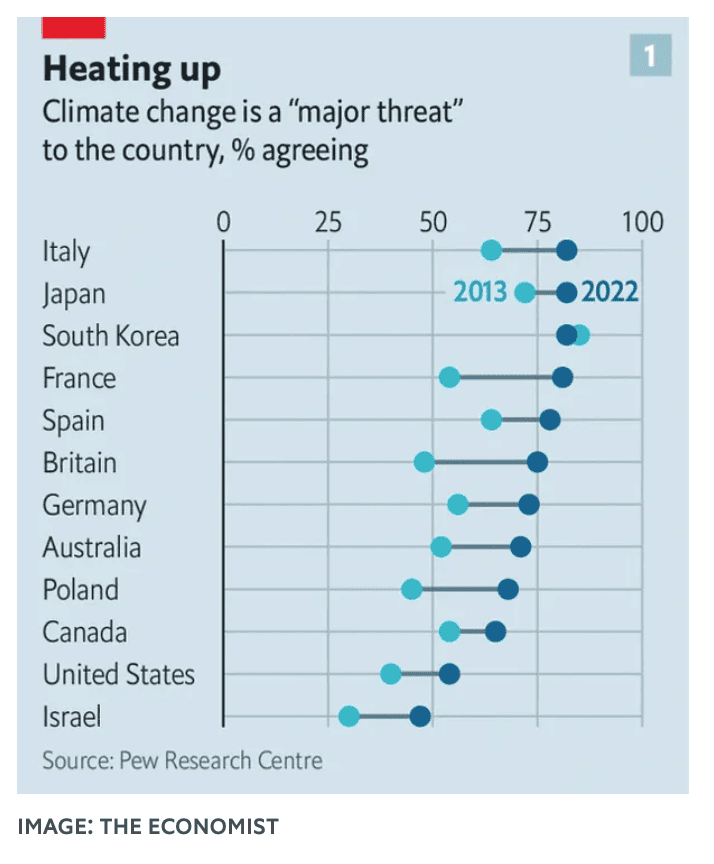 But there is a further issue that is important to consider. Have Western countries really improved their overall carbon footprint or just their measured emissions?
A recent study for Germany showed that the fall in German CO2 emissions was almost perfectly offset by the import and consumption of products with embedded carbon. In other words, what we may all be doing is not reducing carbon emissions at all but rather exporting them to China, India and other nations where emission standards are much lower.
The proposed EU Carbon Border Adjustment Mechanism is intended to address this issue – at least in part. It is contentious, will be difficult to implement, and may result in years of litigation.
For climate activists, the reality is that climate progress now largely depends on China and India transforming the carbon intensity of their economies.
That seems highly unlikely in the short- to medium-term. Sit-ins in and spraying orange powder in Tiananmen Square probably won't cut it as a way forward.